HDMI to Composite Converter Cable
Input: HDMI * 1
Output: 3RCA/Composite * 1
The MINI HDMI to 3 RCA composite signal converter which will convert HDM video signal or audio signal to AV (CVBS) composite video signal and the FL / FR stereo audio signals, while support DVI system sideline signals. Help users convert the high quality of the HDMI video signal into normal CVBS signal (standard-definition 480i, 576i,).So that can play on TV, VHS VCR, DVD recorders, etc. Support NTSC and PAL two TV format.
It offers Solutions For Digital Entertainment center, HDTV Retail And Show Site, HDTV, SVD And Projector Factory, Noise Space And S Making video come alive, delivering the sharpest, most realistic HD visuals available
FEATURES:
1. No need to install drivers, portable, flexible, plug and play.
2. Low power consumption.
3. Support NTSC and PAL two standard TV formats output
4. Compatible HDMI1.3v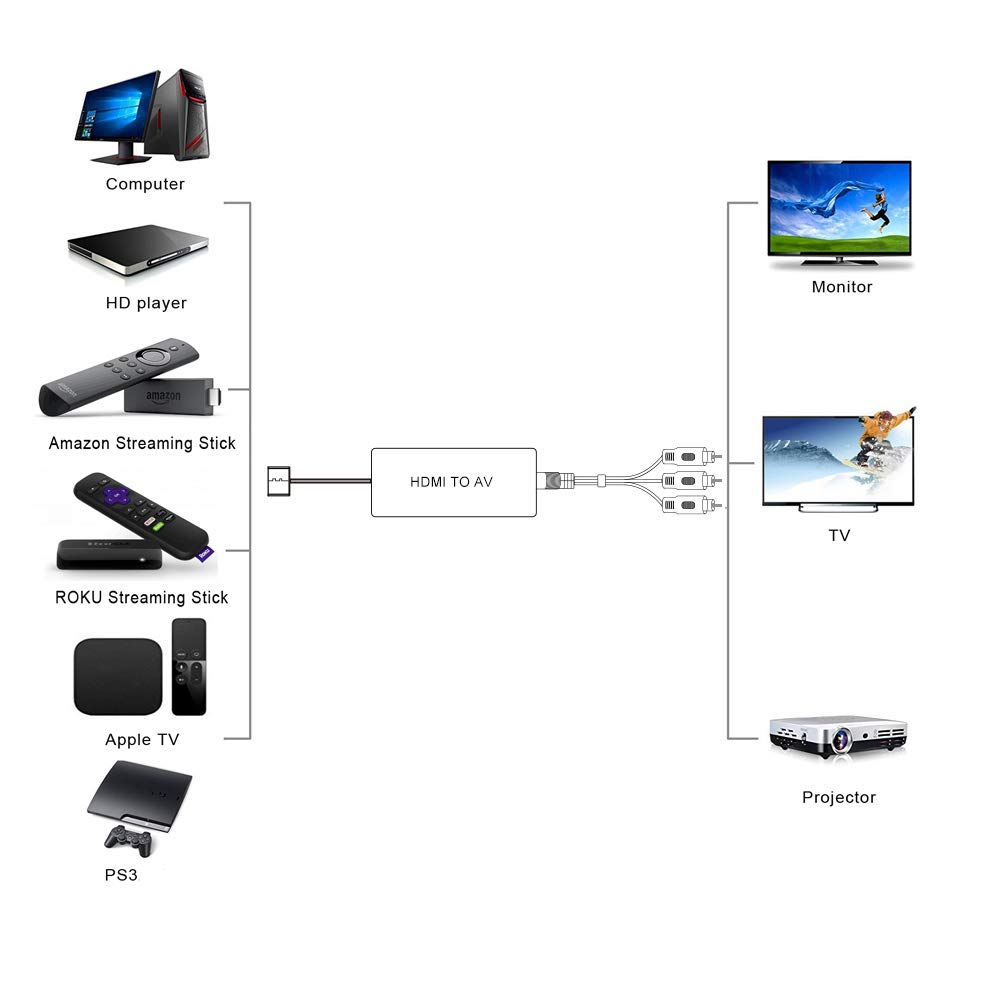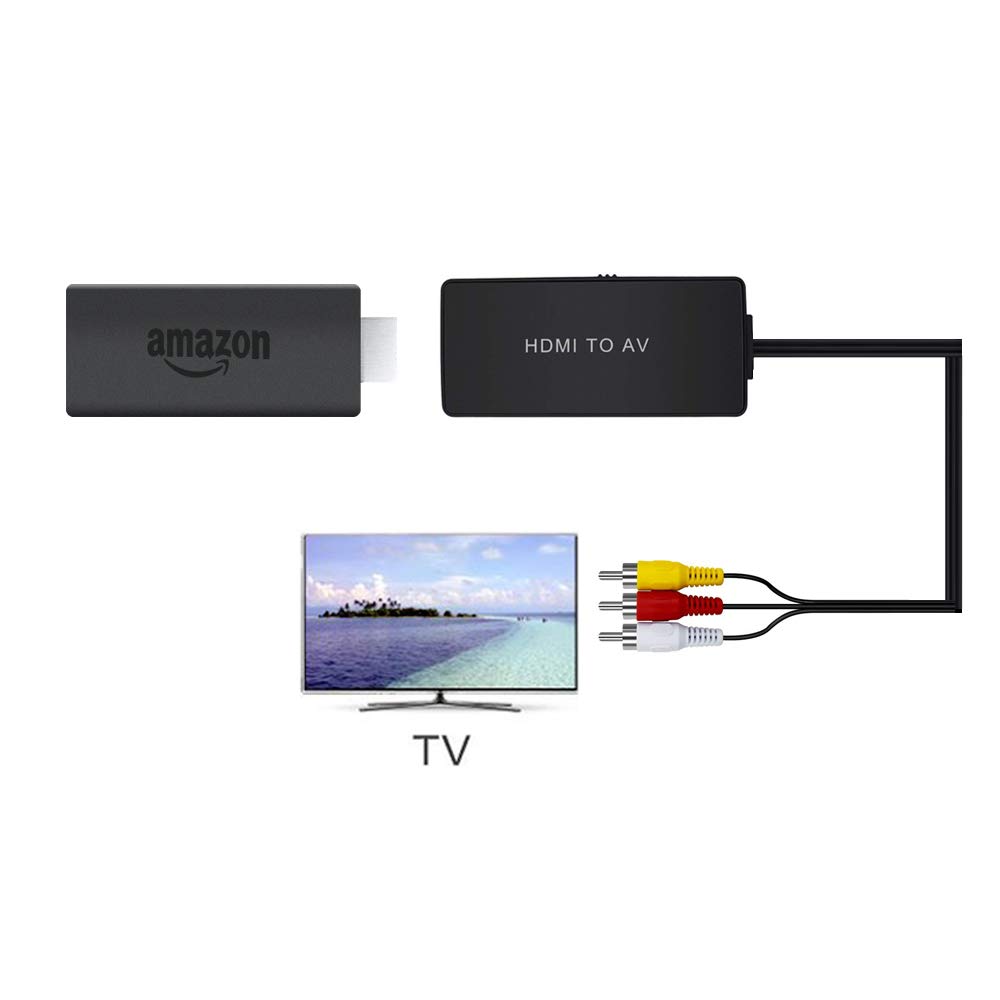 1. Input port: 1xHDMI;
2. Output ports: 3xRCA/composite (Yellow, White, Red);
3. Dimensions (mm): 66(D) x55(W) x20(H);
4. Weight (g): 40g
5. HDMI Input Resolution:
640×480@60Hz,800×600@60Hz,
1024×768@60Hz,1280×720@60Hz,
1280×1024@60Hz,1360×768@60Hz,
1600×1200@60Hz,1920×1080@60Hz,
480i/60Hz, 480p/60Hz, 576i/60Hz, 576p/60Hz,
720p50/60Hz,1080I50/60Hz, 1080p50/60Hz.
6. A/V output: PAL, NTSC_M, and (NTSC_J).