4 Ports HDMI Switch 4×1
Input: HDMI * 4
Output: HDMI * 1
The HDMI 4 port switch is a product that can switch multiple HDMI signals to a high-definition display device such as HDTV with a manual button. Optimized home theater system by avoiding frequent unplugging of cable plugs and cables.
Features:
Support 4K * 2K, 3840 * 2160P
Multi-function switch: smart or mechanical
Support HDMI 1.4b.
High performance up to 2.5Gps
Maintain high resolution (up to 2160p), 4K * 2K
Function: Signal amplification, image transformation and image selection.
Interface 25 meters at both ends of the transmission distance.
Compatible with HDCP devices.
For digital HDTV, plasma display, LCD, set-top box, DVD player, Blu-ray player, digital camera, audio / video receiver, home video, video projector.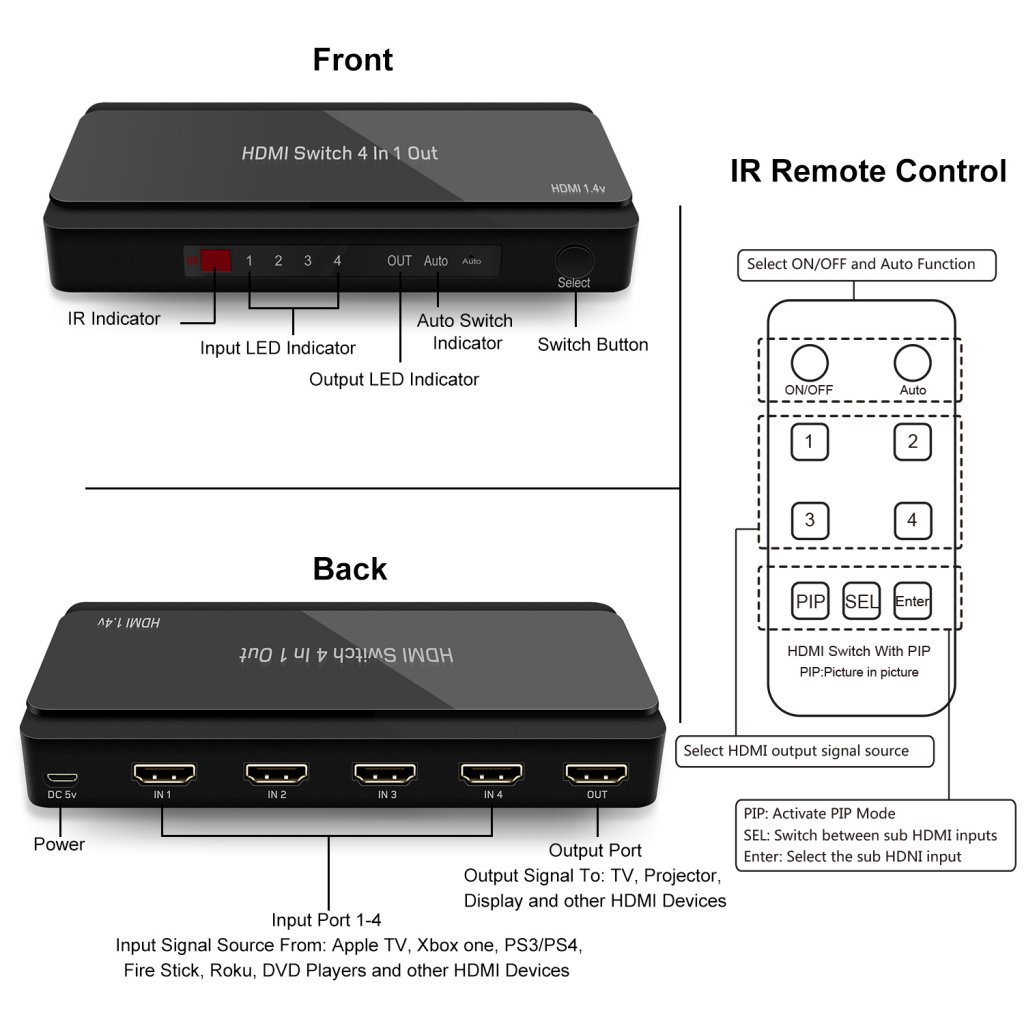 Operating Temperature Range

-5 to +35℃(+23 to +95℉)

Operating Humidity Range

5 to 90%RH (No Condensation)

Input Video Signal

0.5-1.0 Volts P-P

Input DDC Signal

5 volts p-p(TTL)

Support Video format

4Kx2K/1080P/1080i/720P/576P/576i/480P/480i
3D video

Support Video Color Format

xv-YCC/deep color 36bit

Support Audio Format

DTS-HD Master Audio、Dolby true-HD etc.

Data transfer speed rate

10.2Gbps(Maximum)